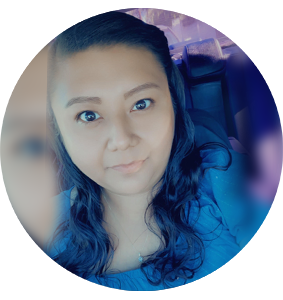 Yolanda – Early Interventionist
Yolanda joined our family April 2014 as an Early Interventionists. Yolanda was promoted to a Bayley evaluator after receiving her MA degree in Early Childhood Education from Pacific Oaks College. Prior to receiving her MA, Yolanda earned her BA in Sociology from CSULA.
She's a fan of American singer, songwriter, record producer and actor Anthony "Romeo" Santos who is recognized as the "King of Bachata" in Latin music. Yolanda enjoys her music and spending time at Target. She enjoys watching Spanish Netflix and is currently watching Greys Anatomy and "McDreamy".
Yolanda enjoys visiting Bacalar, Mexico a beautiful Magic Town that stands out for the beauty of its natural attractions, it is the perfect place for lovers of nature and tranquility as well as being full of history, adventure and culture.
She loves working with children with special needs and has come to realization that you don't have to be a saint to succeed in meeting the needs of others. You will acquire a better understanding of the problems such children face in their development.
---
Yolanda se unió a nuestra familia en abril de 2014 como Intervencionista Temprana. Yolanda fue ascendida a evaluadora de Bayley después de recibir su maestría en Educación Infantil de Pacific Oaks College. Antes de recibir su MA, Yolanda obtuvo su BA en Sociología de CSULA.
Es fanática del cantante, compositor, productor discográfico y actor estadounidense Anthony "Romeo" Santos, quien es reconocido como el "Rey de la bachata" en la música latina. Yolanda disfruta de su música y de pasar tiempo en Target. Le gusta ver Netflix en español y actualmente ve Greys Anatomy y "McDreamy".
Yolanda disfruta visitar Bacalar, México un hermoso Pueblo Mágico que se destaca por la belleza de sus atractivos naturales, es el lugar perfecto para los amantes de la naturaleza y la tranquilidad además de estar lleno de historia, aventura y cultura.
Le encanta trabajar con niños con necesidades especiales y se ha dado cuenta de que no es necesario ser un santo para tener éxito en satisfacer las necesidades de los demás. Adquirirá una mejor comprensión de los problemas que estos niños enfrentan en su desarrollo.